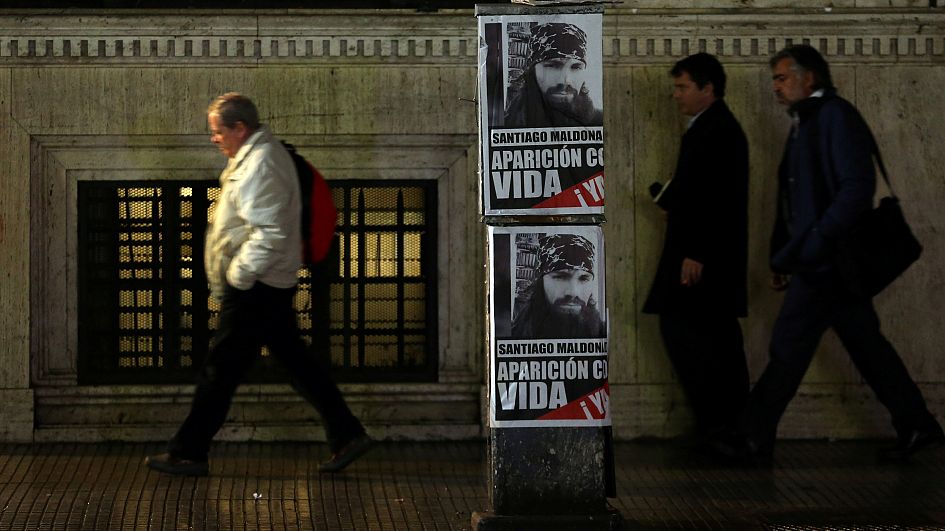 A missing campaigner for indigenous rights prompted thousands of people to march through Argentina's capital Buenos Aires on Friday.
It is feared that Santiago Maldonado may have been taken away by police in Patagonia 10 days ago, when security forces evicted Mapuche Indians from land owned by the Italian clothing firm Benetton.
Human rights groups and the UN have expressed concern.
The case has revived memories of disappearances in the past, when tens of thousands were murdered by the authorities.
"Forty years…