Asian nation's investors have been selling the debt since 2011
Weaker real discourages Japanese from buying bonds, BBH says
Japanese investors may be breathing a sigh of relief as they see political turmoil engulfing Brazil.
The Asian nation's money managers have been mostly net sellers of Brazilian bonds since 2011, following a three-year buying spree that saw Japanese buy 2.07 trillion yen ($18.6 billion) of the Latin American country's notes, according to balance-of-payments data from the Bank of Japan. Currency moves had already damped Japanese demand for the debt, with Brazil's real losing more than 30 percent to the yen since the end of 2010.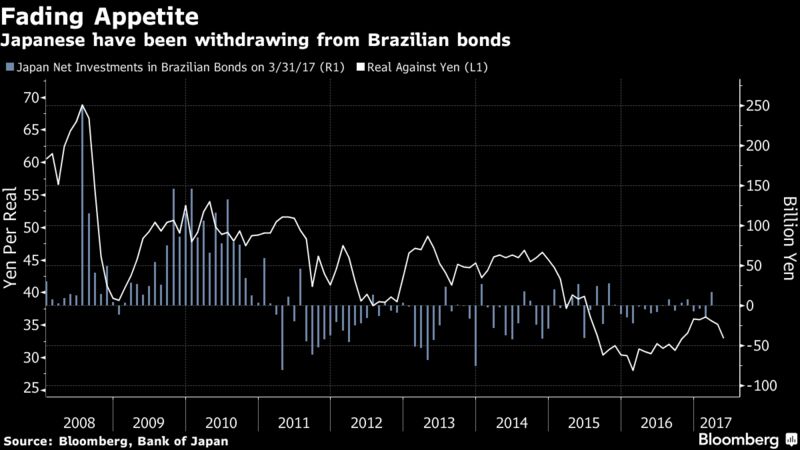 "Brazilian mutual funds have become unpopular among Japanese retail investors as their performance turned bad, reflecting declines in the real," said Masashi Murata, a currency strategist at Brown Brothers Harriman & Co. in Tokyo. "For institutional investors, given the volatility in the currency, it's difficult to justify buying."
With Japan's bond rates close to zero, Brazil offered investors double-figure yields and exposure to a stabilizing, emerging economy that was also home…