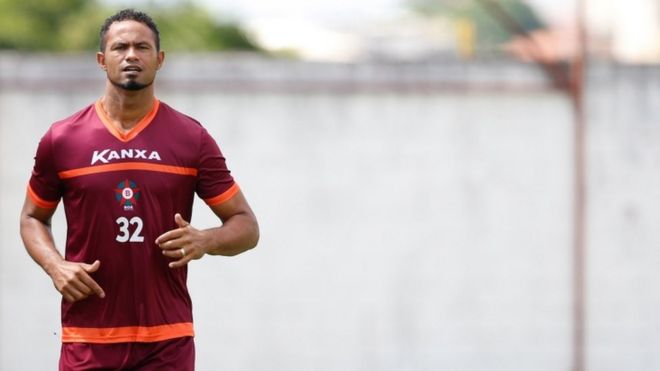 Brazil's chief prosecutor has requested the arrest of a football player released from jail after serving only part of a lengthy murder sentence.
Bruno Fernandes played as goalkeeper for Brazil's most popular football club, Flamengo, until 2010.
He was sentenced in 2013 to 22 years in jail for ordering the murder of his former girlfriend, Eliza Samudio.
The Supreme Court will meet on Tuesday to rule on prosecutor Rodrigo Janot's request.
The court ordered his temporary release in February on the grounds that he was appealing against the murder sentence.
Fernandes, 32, signed a contract with second division club Boa Esporte last…