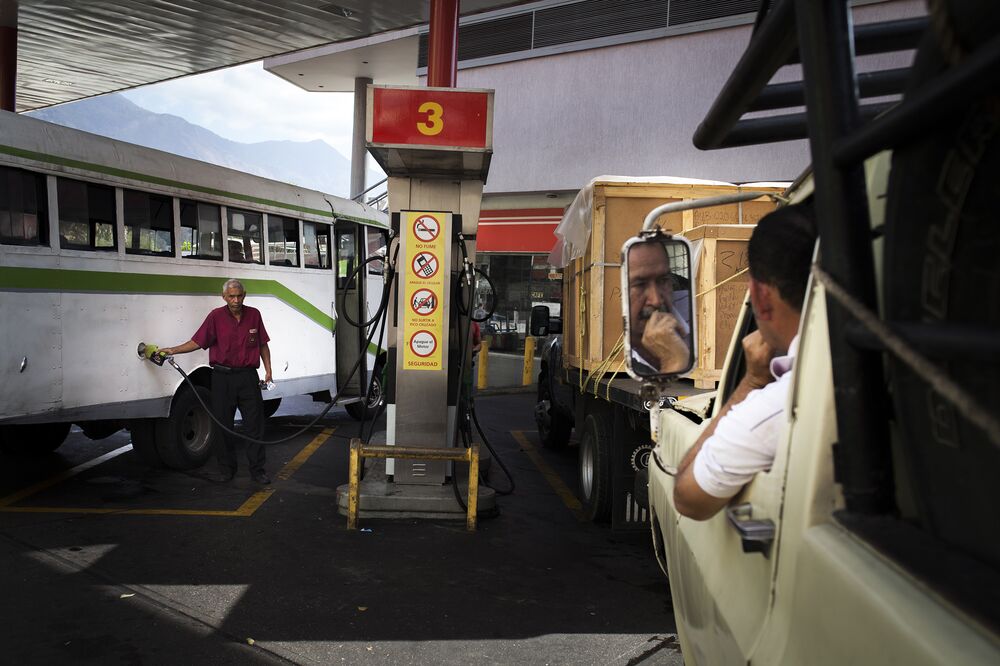 Just how much do you trust Venezuela?
That's the question to ask as $2 billion of bonds from the state-owned oil company that come due next month trade at about 95 cents on the dollar. Traders with nerves of steel might be able to bank a quick profit if all goes well and Petroleos de Venezuela SA honors the debt. But there's always the chance that won't happen.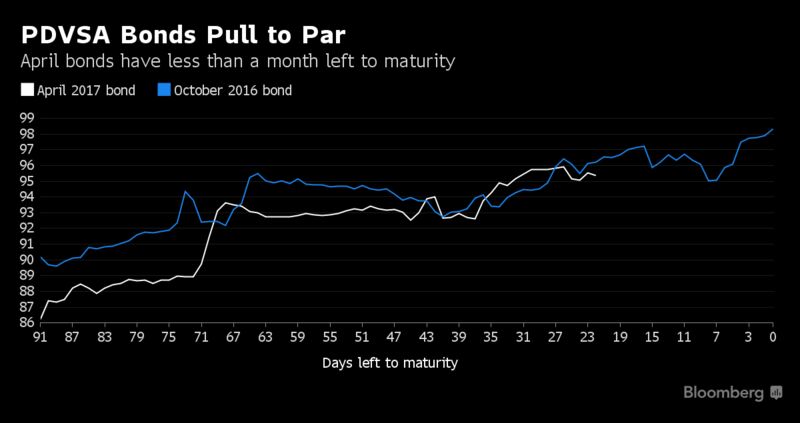 Venezuela investors have been on default watch for years now, racking up some of the world's highest yields for dollar-denominated debt amidst the omnipresent threat that it will all go belly up at some point. The country sits on the world's biggest oil reserves, but suffers from a chronic shortage of dollars that has decimated central-bank reserves and left the government unable to import enough medicine and basic goods to meet citizens' needs.
"The short-end trade on Venezuelan bonds has worked every time," said Daniel Urdaneta, a Caracas-based strategist at Knossos Asset Management. "Until it doesn't."
Money managers at Knossos know the risks well. The hedge fund had plowed half its money into soon-to-mature Venezuela bonds early last year…