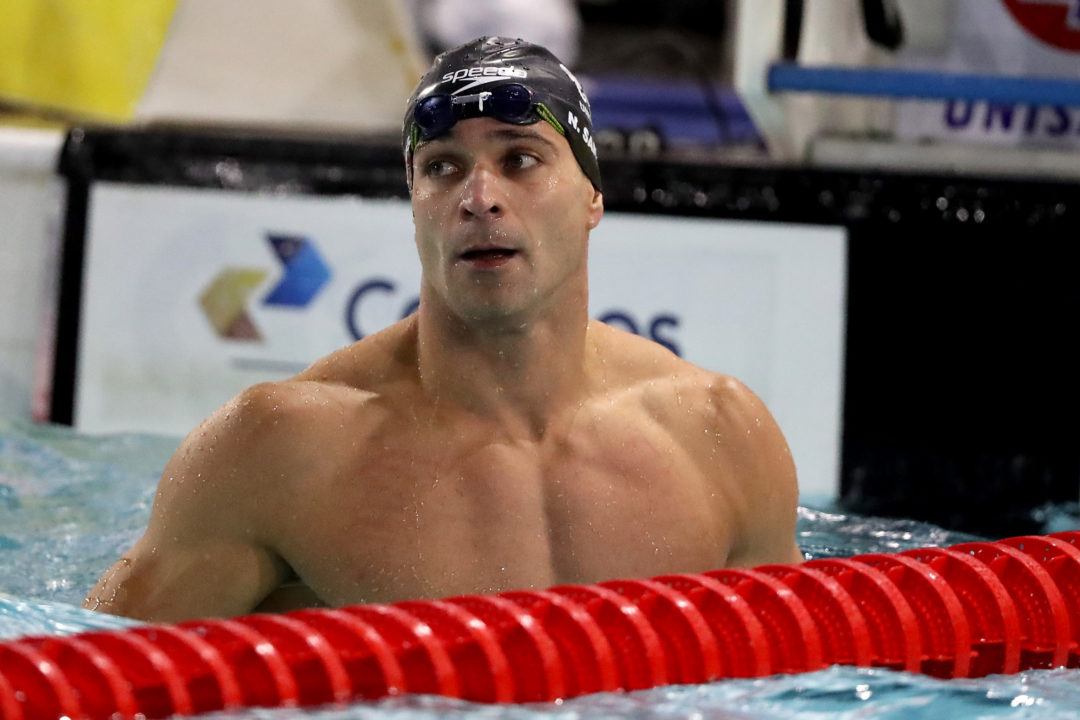 The penultimate day of the 2017 Jose Finkel Trophy from Sao Paulo saw a continuation of impressive performances from some of Brazil's best.
Among the highlights was Larissa Oliveira picking up her second title and third individual medal of the meet after enduring a car accident and surgery in March, Joanna Maranhao winning her third title in a decisive manner, and Brandonn Almeida put on a dominant performance in the men's 400 IM. In the last individual event of the night, Nicholas Santos posted another scintillating sub-23 50 fly to close things out.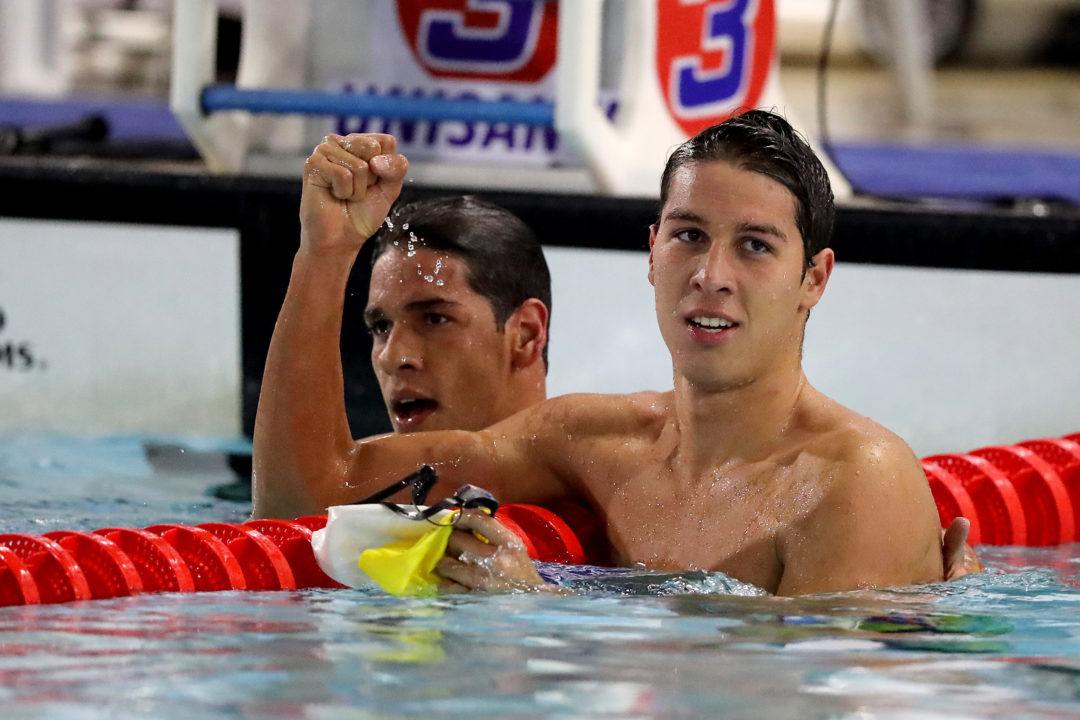 The 400 IM started things off. Almeida sat 2nd after the fly leg, but a world class backstroke leg of 1:01.75 vaulted him to a nearly five second advantage. He only extended his lead from there, touching in 4:13.76 to register a new meet record.
The 20-year-old Brazilian was the 2015 Pan American champion in this event after national hero and continental record holder Thiago Pereira was controversially disqualified. He finished 7th at the World Championships in July in 4:13.00, and holds a best of 4:12.49 from November of last year.
Nearly ten seconds back, his Corinthians teammate Joao Martimbinaco touched 2nd in 4:23.09, with Leonardo Santos of Pinheiros 3rd in 4:23.63.
Oliveira then took to the pool in the 200 free. With a win in the 100 and a bronze in the 400 under her belt, this matched up as the perfect distance for the 24-year-old. She got out to the early lead, was pressured…