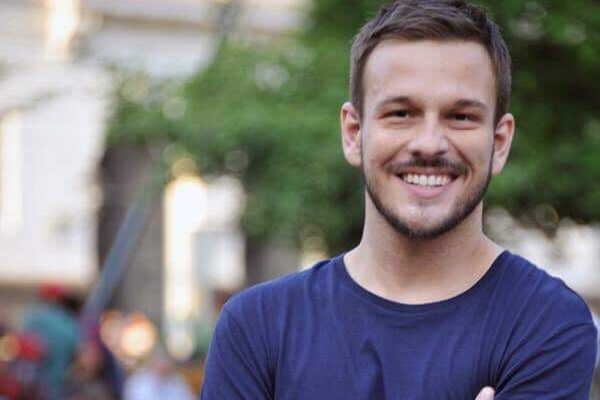 Luis Larraín
A prominent LGBT rights advocate in Chile has announced he is running for a seat in the country's congress.
Luis Larraín, who is the co-founder and former president of Fundación Iguales, declared his candidacy for the Chilean House of Deputies in an interview that La Tercera, a Chilean newspaper, published on March 12.
Larraín, 36, is a member of Ciudadanos, a centrist party that former Finance Minister Andrés Velasco founded in 2013. Larraín would represent the Providencia, Ñuñoa, Macul, San Joaquín and La Granja areas of the Chilean capital of Santiago if he is elected.
"We are in a moment in which people are very suspicious of politics," Larraín told La Tercera.
Larraín was among the 30 LGBT rights advocates from around the world who attended the Human Rights Campaign's inaugural Global Innovative Advocacy Summit that took place last spring in D.C. He formally stepped down from Fundación Iguales last month.
"We congratulate and wish only the best to our founder and ex-president, Luis Larraín Stieb, in his quest to represent the citizens of the communes of Providencia, Ñuñoa, Santiago, San Joaquín, Macul and La Granja in the House of Deputies," said Fundación Iguales in a statement that it released after Larraín announced his candidacy. "We know that he is doing it from a great tradition of public service that we know and we have no doubt that he will continue to contribute to the transformations…