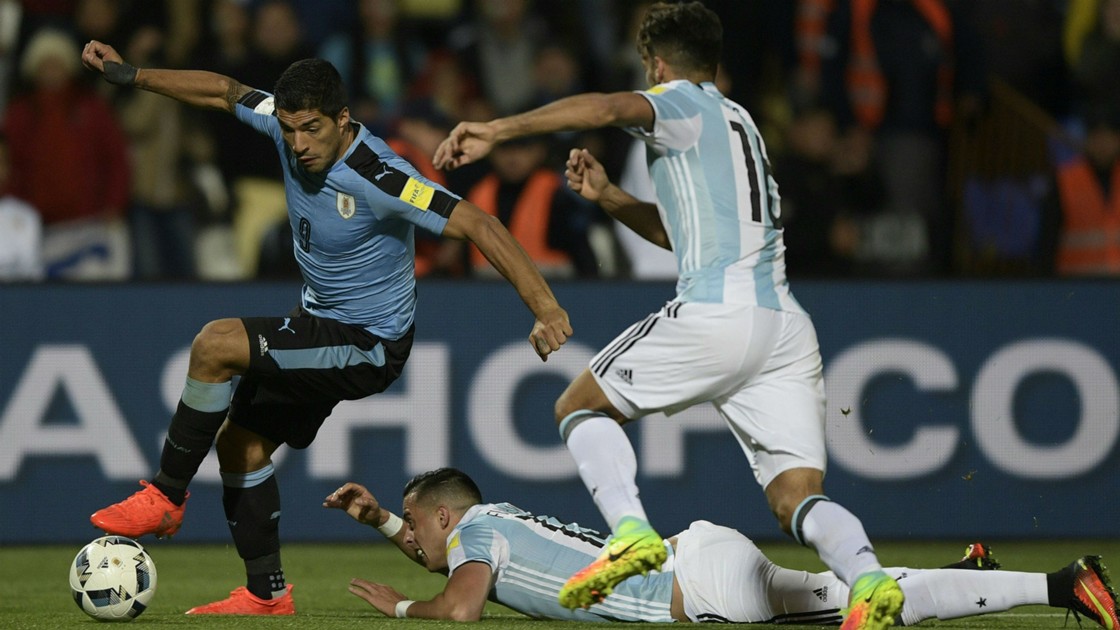 The two nations have history, passion and some of the best fans in the world — but taking on hosting duties in 2030 would need much more than that
COMMENT
It was the moment that the world's most popular sport truly went global. Uruguay, twice crowned football's best international side with victories in the 1924 and 1928 Olympic Games, retained that status in the first World Cup, beating neighbours and bitter rivals Argentina 4-2 in the 1930 final.
Now the two Rioplatense titans want to join up to mark the centenary of that landmark tournament, bringing the competition back to where it all began for 2030. It is an idea to thrill the football romantics, but one also full of potential risks and pitfalls.
The beautiful game has moved on quite a bit from 1930. Hosting a World Cup for just 13 teams, with most Europeans put off by the idea of a month's voyage across the Atlantic, Uruguay had planned to play the entire event within the four stands of the brand-new Estadio Centenario.
That, however, proved impossible due to delays in the building of the stadium, meaning early games were farmed out to unheralded venues such as the tiny Pocitos stadium, capacity 1,000, while builders worked around the clock to get the Centenario ready.
It is a charming anecdote similar to the slapdash inauguration of Rio de Janeiro's Maracana in 1950, but a feat of improvisation in the ultra-professional 21st century will not be tolerated. Argentina and Uruguay would have to be ready to host the global extravaganza, set to be over triple the size of that first World Cup, with 48 participants. In addition to preparing top stadia, massive investment in infrastructure woud be needed to make the grade.
Higuain dropped for Argentina qualifiers
"The decision is a firm one," Argentine FA secretary general Gustavo Leon told La Nacion after a meeting at the end of July between sporting and government representatives of both nations, where it was agreed to move forward in a joint-bid for 2030. Leon admitted, however, that to land the World Cup, the countries involved would have to commit to a huge level of investment.
"It is obvious that will need infrastructure that right now we don't have. Not just stadiums, but also motorways, airports, hotels and entertainment centres."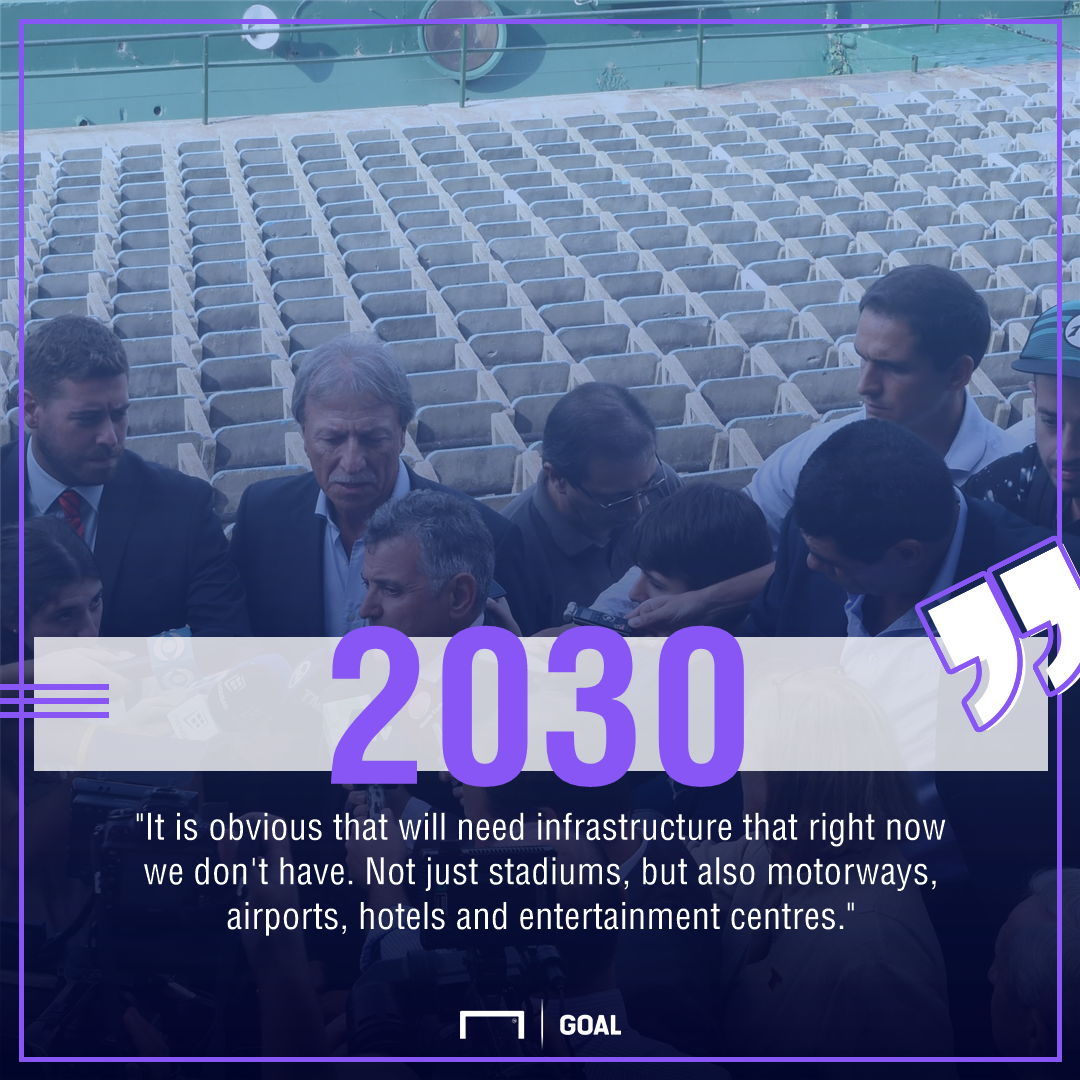 If the issue of stadia is discussed, the brunt of the responsibility is likely to fall on the Argentine side of the border. Uruguay boasts just three grounds of note, all clustered in the capital Montevideo, whose urban area contains an incredible two million of the country's 3.4m inhabitants.
The Centenario, Nacional's Parque Central and the new Estadio Campeon del Siglo, owned by Penarol, are all suitable World Cup venues, although the first two would require massive investment.
Outside the capital, however, there are only three stadia currently with the capacity to house more…