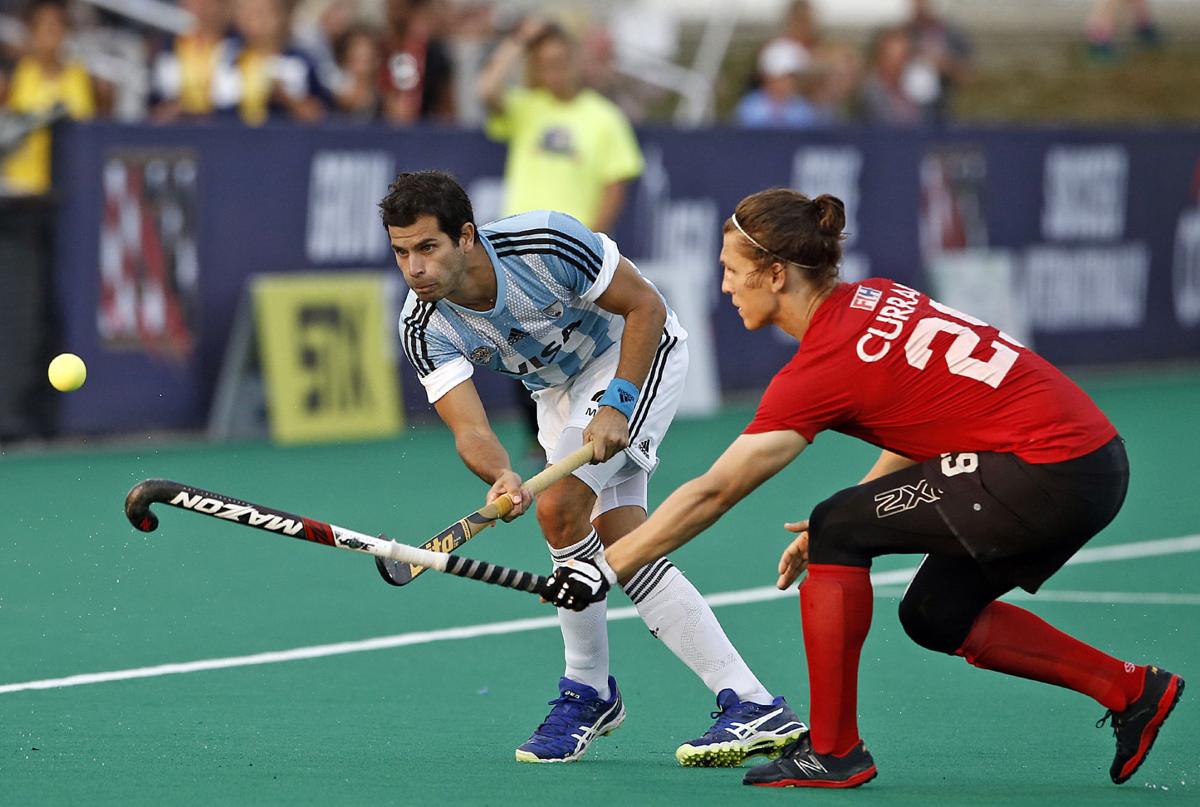 Argentina roared into the 2017 Pan American Cup tournament as the top-ranked men's field hockey team in the world.
Los Leones maintained the momentum throughout the tournament in a run that culminated with a 2-0 win over Canada in Saturday's gold medal match at Spooky Nook Sports Complex in Manheim.
Ignacio Ortiz broke the scoreless tie in the game's sixth minute, lunging toward to deflect a pass from Matias Paredes with one hand, as the sun set under a gold-cloaked post-thunderstorm sky.
Argentina's Ignacio Ortiz punches in the game's first goal in the 5th minute with a driving, diving effort. pic.twitter.com/4tzQPFqeG5

— Tim Gross (@TimGrossLNP) August 12, 2017
Lucas Villa added to the lead with a booming shot in the 25th minute, sending Argentina into halftime with…