President Donald Trump's administration is taking credit for a decrease in the number of border apprehensions during the president's first full month in office.
But lower numbers could indicate that the administration's increasingly heavy-handed immigration policy is just deterring people who are fleeing violence from seeking asylum in the United States, critics say.
The border is "already responding to the president's agenda, even while we're still in the beginning stages of putting his policies in place," White House press secretary Sean Spicer said Thursday at a briefing.
And while announcing the latest border apprehension figures, Homeland Security Secretary John Kelly referenced changes that have taken place since Trump won the election in November and was inaugurated on Jan. 20.
"[T]he early results show that enforcement matters, deterrence matters, and that comprehensive immigration enforcement can make an impact," Kelly said Wednesday evening in a statement.
They could be right. Experts agree that enforcement ― along with other factors like the economy and conditions in an immigrant's native country ― has an effect on border crossings. And the drop in apprehension numbers is certainly a sizable one.
Unauthorized crossings from Mexico have declined steadily since the economic crisis of 2008. But the figure crept up again over the last three years, as a growing number of Central American nationals have entered the U.S., often fleeing violence and seeking refuge.
Apprehensions at the U.S.-Mexico border dropped from about 31,600 in January to about 18,800 in February, according to Customs and Border Protection, a drop Kelly called "unprecedented." The federal government and analysts who study immigration use apprehension figures as an indicator of how many people are attempting to come to the U.S. without authorization.
Still, it's far too soon to say whether Trump's deportation policies account for the decline in unauthorized immigration. It's also far too simplistic an argument to make about thousands of individuals and families, each making their own decisions about whether to risk their safety by attempting to enter the U.S. without a visa. And after only two months in office, the Trump administration has yet to make practical changes to boost enforcement along the border, such as hiring more Border Patrol agents or expanding immigrant detention capacity.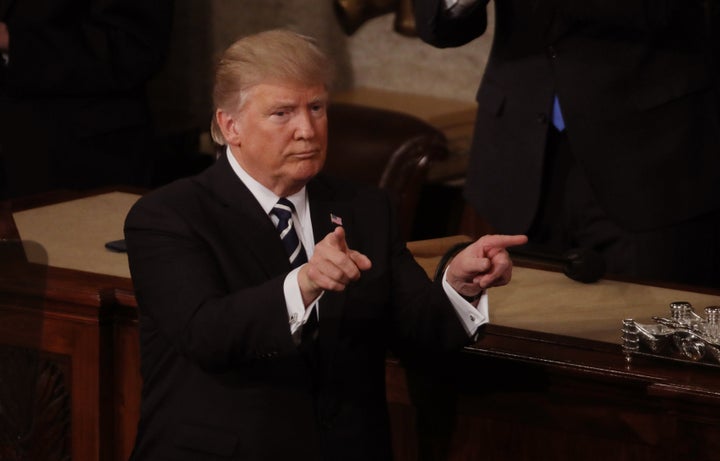 Immigration experts and legal groups suspect the White House has undercut the asylum process to bring down the numbers of apprehensions for illegal entry.
Alex Mensing, a paralegal with the University of San Francisco Immigration and Deportation Defense Law Clinic, has traveled to Tijuana twice in the last four months. While there, he has worked with two dozen migrants who tried to claim asylum in the U.S.
In the past, migrants have been allowed to walk into California by crossing the bridge at the San Ysidro port of entry, Mensing said. There, they have the right to ask for asylum under international law. Private security guards and CBP agents more recently have directed migrants toward a Mexican branch of the immigration system called Grupos Beta, where they were told to wait. Such practices appear to be becoming more common, The Washington Post reported in January.
"There are people who would have been a number on the statistics of apprehensions at the border who are not because they were turned away by a Customs and Border Protection officer who wasn't allowed to do that," Mensing told The Huffington Post. "And there are people who have not become a number because they never tried because Mexican immigration officials ― specifically Grupos Beta ― told them they didn't qualify for relief."
Mexico's National Institute of Migration did not respond to a request for comment.
There are people…