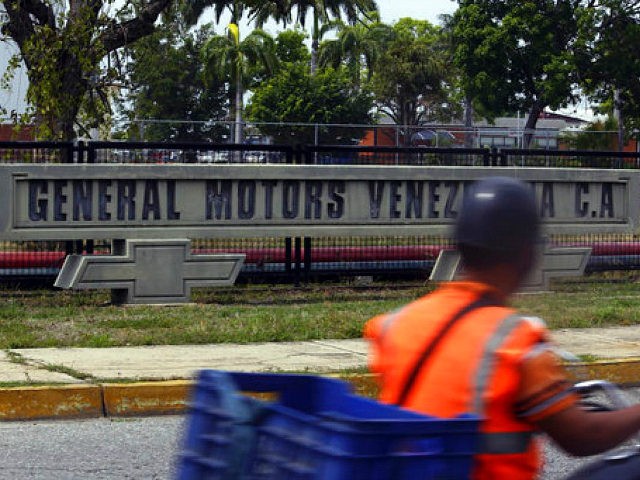 The business world awoke to a headline shocking to American audiences but quite routine for those following the past two decades of socialist rule in Venezuela: the government of dictator Nicolás Maduro had seized GM's remaining plant in the country.
The officials at General Motors issued an outraged statement vowing to "vigorously take all legal actions, within and outside of Venezuela, to defend its rights" and claimed they would no longer do business in the South American country. The government of Venezuela has not issued any public comment, likely viewing the seizure as unremarkable among the thousands made since late tyrant Hugo Chávez took over the country 17 years ago.
While the seizure is no surprise, GM's continued presence in Venezuela is. The corporation had announced in 2015 that, following a wave of American company exists after Chávez's death in 2013, it would "likely" cease all production in the country by July of that year.
"Absent an ability to obtain U.S. dollars in the near term, which we believe is unlikely, current vehicle production will likely cease in July," a 2015 GM quarterly financial filing read, though the notice added, "production continues in Venezuela and no decision has been made to cease operations. We continue to work with the Venezuelan government to seek solutions to convert currency."
Having never fulfilled that possibility, GM now learns what companies like Coca-Cola and Bacardi learned in…