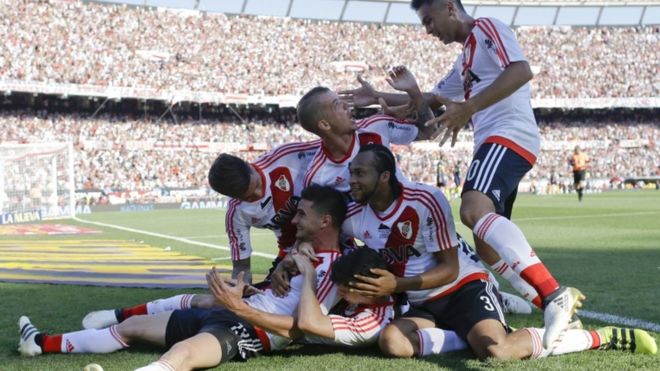 The Argentine Football Association has postponed two top division matches that were due to take place on Friday following the collapse of negotiations to call off a players' strike.
Many clubs are facing a major financial crisis and have not paid salaries for several months.
The footballers' union says the strike will go on until the players received what they are owed.
The strike involves players of more than 200 Argentine clubs.
The two matches postponed were Rosario Central v Godoy Cruz, in the city of Rosario, and San Lorenzo v Belgrano, in Buenos Aires.
The crisis began after senior officials at the Football Association…