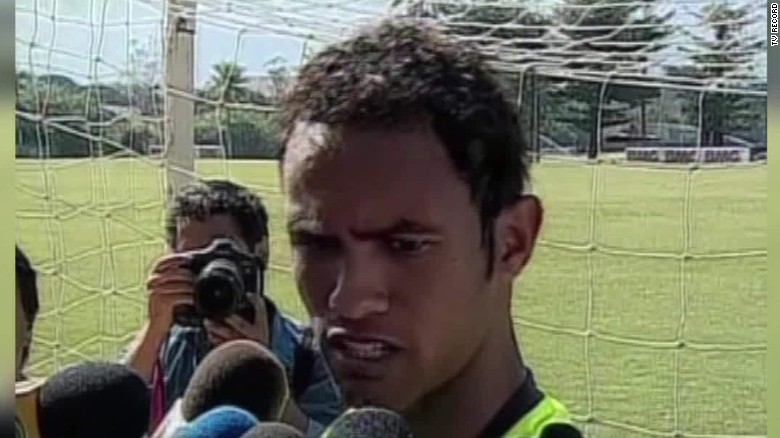 After serving seven years in prison for killing his ex-girlfriend and feeding her to dogs, Brazilian goalkeeper Bruno Fernandes de Souza is controversially back in the game, signed by Boa Esporte for two years.
Fans and sponsors of the Brazilian second-division side quickly denounced the move but so far Boa Esporte isn't backing down.
In a lengthy post on its Facebook page, Boa Esporte's president, Rone Moraes da Costa, says the team isn't committing any crimes by signing the 32-year-old who formerly played for one of Brazil's most famous clubs — Flamengo — and was tipped to line up for the national team at the 2014 World Cup on home soil.
He could be back in action within a month and a half.
"Esporte Clube was not responsible for the release and freedom of the athlete Bruno," da Costa said, adding that the club was "giving work to those who intend to recover."
Bruno "deserves a new opportunity as a professional," the team said in a separate post. "The club…