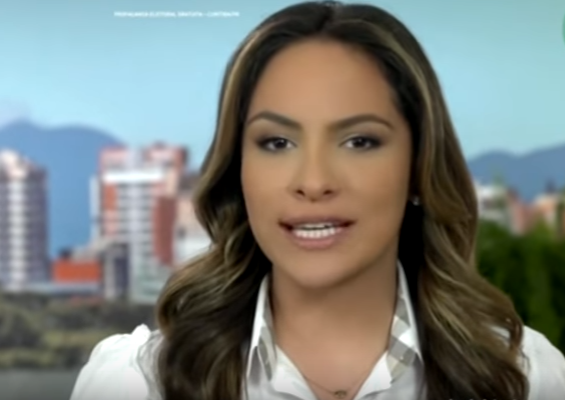 A Brazilian politician was forced to leave her own wedding in an armoured vehicle after being pelted with eggs by protesters.
Political tensions reached a head as hundreds of protesters assembled outside the church where her wedding was being held on Friday evening.
Maria Victoria Barros, 25, a member of the state assembly in Parana and daughter of President Michel Termer's health minister, had to leave the church in the secure vehicle after being bombarded with eggs.
Ms Barros accused demonstrators of physically and verbally abusing the wedding guests over her family's support for President Termer. Last month, Mr Temer was charged and accused of plotting to receive bribes from the boss of a massive meatpacking firm but has denied any wrongdoing.
The extravagant wedding which was held in Parana state capital, Curitibawas was attended by the upper echelons of Brazilian society and the…