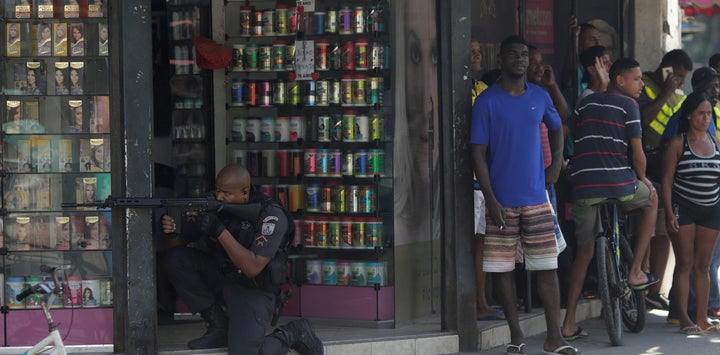 On June 30, a baby was shot in his mother's belly in Rio de Janeiro. After the rifle fire hit 29-year-old Claudinéia in the hip in the Favela do Lixão neighbourhood, her son Arthur was delivered via emergency cesarean section. He will be a paraplegic for life.
This was just one of 181 shootings that took place in Rio that June week. A day earlier, Marlene Maria da Conceição, age 72, was shot in the Mangueira favela while picking up her grandson from school. Her daughter, Ana Cristina, 49, was struck when she tried to help her mother. Both women died.
Just hours before her death, Ana Cristina had called the violence in her neighbourhood "unbelievable" on social media, posting that the "shooting has been going on for nearly three hours."
Two days earlier, Fabio, a doorman returning home from work, was killed by shrapnel from a grenade at the entrance to the Pavão-Pavãozinho favela, a stone's throw from Ipanema and Copacabana, two of Rio's wealthiest neighbourhoods.
Even in Brazil, where homicides are all too common, Rio de Janeiro's crime rate is stunning. It is now impossible not to notice that the city's Police Pacification Units (UPP), once a much-vaunted anti-violence force, have all but collapsed.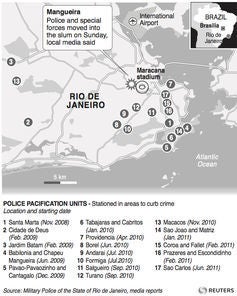 Launched nine years ago, the UPP program stationed some 9,500 officers in some 37 favelas, serving nearly 780,000 people.
This new model, which included components of successful community policing initiatives in Los Angeles and Medellin sought to end violent confrontations between rival gangs, and between police and gangs, by getting weapons out of the favelas and maintaining a permanent police presence.
At first, the media and the public loved the program. Rio saw a significant reduction in robberies in UPP-covered areas and a marked decrease in police killings, which fell from 1,330 in 2007 to 415 in 2013.
Some favela activists and human rights advocates viewed the UPPs as military occupation of low-income neighbourhoods, and predicted that the plan would fail. But the UPPs worked, or seemed to be working, keeping many areas of the city nearly free of shootouts, stray bullets and police killings from 2009 to 2013.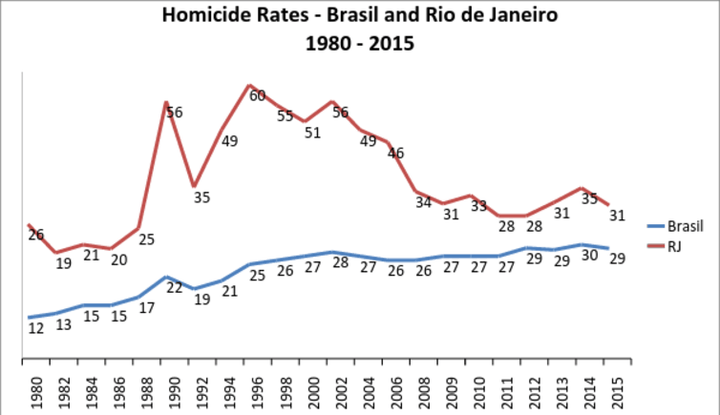 This was a significant improvement over prior policing strategies in Rio. For two decades, the Rio police had one mission – to weed out the armed groups that had set up shop in all of the city's 700 favelas – and one method to do it with – firepower.
By the…