Looking to 're-engage' in Brazil if reform push resumes
Turkey, South Africa may benefit from any Brazil pullback
Shunning politically-volatile Brazil makes no sense for emerging-market investors, according to Invesco Ltd.
The firm with $841 billion under management is looking to "re-engage" in Brazil after taking some profits earlier in the year, as long as momentum builds behind economic reforms, said Arnab Das, Invesco's London-based head of emerging-market macro. Brazil's over-sized presence in developing nations makes it unfeasible to go completely underweight despite the recession and political uncertainty that have weakened the economy, he said.
Government bonds and the currency have already trimmed much of the losses inflicted late last month when an audio recording emerged in which President Michel Temer appeared to endorse bribes to a disgraced lawmaker. With benchmark interest rates more than 10 times higher than in the U.S., liquidity robust, and a reform agenda that has so far survived the sprawling scandals, the opportunity cost of abandoning Brazil's is too high, Das said.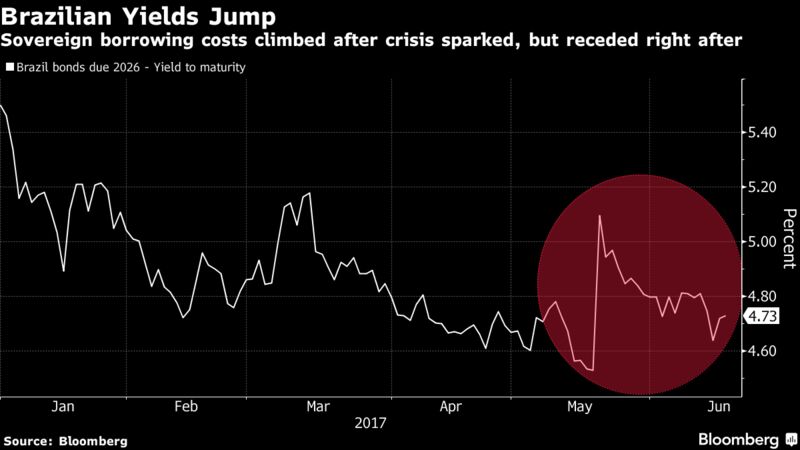 Q: Which are the most fragile emerging markets?
Brazil's recovery is at risk because of shocks to consumer and business confidence….