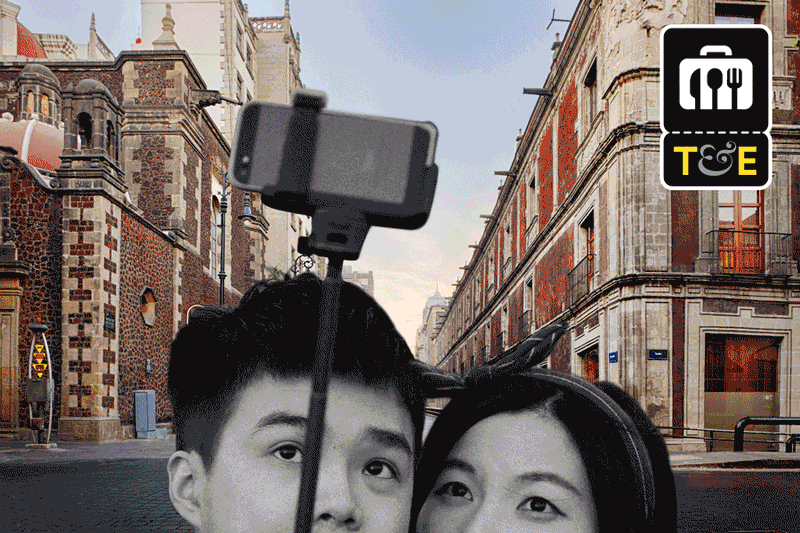 Are a lot of your friends in Mexico City right now, Instagramming tacos and museums? Here's why—and why you should join them.
Are you someone who likes to travel and have "authentic" experiences even if you know that "authenticity" is a slippery concept? Are you the type of person who loves street food but is also charmed by the prospect of an "avocado pizza"?
Do you like Instagram?
You should go to Mexico City. There is great art and food and architecture—and history too if you care about that sort of thing. The weather is usually sunny and public transportation is extremely—extremely!—inexpensive. (Like 25-cents-a-ride inexpensive. But don't worry: Uber works great there too.)
You might say, But all my friends have already been there! And I will say: Wow—Brooklyn really is such a bubble. You might also say, But shouldn't I go to Tulum or Todos Santos? And I will say: be less basic. (Also your parents might ask, Is it safe? And you will tell them: Yes, particularly if you stick to the more tourist-friendly areas.)
The point is this: Mexico City is a very good place to visit right now. Take a Friday or a Monday (or both!) off from work, book a cheap flight on Volaris or Interjet, and get down there. This is what you have to look forward to.
You'll want to stay in Condesa, a collection of three smaller neighborhoods or colonias called "Colonia Condesa," "Colonia Hipódromo," and "Colonia Hipódromo Condesa." To a weekend visitor like you, this is a distinction without a difference. You will love the tree-lined streets. You will fantasize about purchasing a pied-a-terre in one of the many beautiful Art…