For a quarter century, one man ruled the Rio Parana, the mighty Mississippi of Argentina.
His name is Omar Suarez. Along the Parana, the nation's pipeline for key exports including soybeans, corn and wheat, he is better known as El Caballo: a hard-charging horse.
Little moved down the river unless Suarez, a union boss, received tribute, authorities say. For crews and companies alike, El Caballo epitomized the culture of corruption that has held back Argentina's economy for decades.
Today, the story of El Caballo is, in a way, playing out across the country. President Mauricio Macri is working to stamp out ingrained graft that has long thwarted foreign investment. His effort is part of a broader attempt to break with Argentina's painful history of misguided economics, populist Peronism and international default.
The task is enormous. Since succeeding the scandal-plagued Cristina Fernandez de Kirchner in 2015, Macri has eased trade tariffs and restored Argentina's access to capital markets. But he has struggled to deliver the quick economic revival he promised. With legislative elections looming, 2017 could be a pivotal year.
Macri has embarked on a campaign to persuade unions — powerful players for generations — to loosen their rules and surrender their fiercely guarded prerogatives. He needs labor peace to fend off a general strike, as well as routine pickets and roadblocks that impede commerce. Unionists say militancy is required amid bounding inflation, but it drives up the cost of labor and shipping and discourages investment.
With so much at stake, Suarez, 66, might seem like a footnote. But his story, laid out in court documents and interviews with people who dealt with him, underscores Macri's challenges.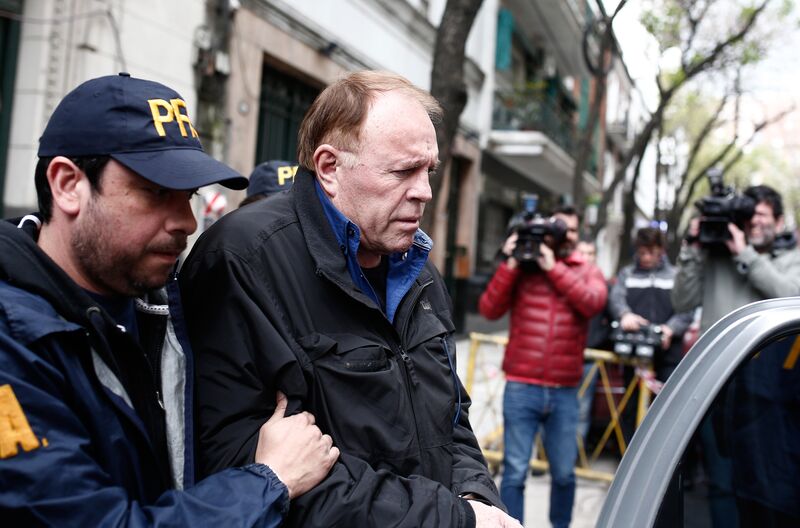 Unions like Suarez's Somu have engaged in outright crime, authorities say. Suarez was imprisoned in September on charges of illegal association with criminal intent, coercion and fraud, and Somu was taken over by the government last year. Suarez's lawyer, Luciano Munilla, didn't respond to three messages left at his office seeking comment on the case.
Sebastian Planas, a tugboat operator, says El Caballo tried to shake him down in 2010 for $100,000. He summoned Planas to a 7 a.m. meeting where, with bloodshot eyes, he spoke of how his rivals once would have been "liquidated." Planas managed to duck that demand, but by year-end, he'd taken on two Somu men to work at his ferry terminal in Buenos Aires. In 2012, he began paying $20,000 a month to the union's charitable foundation.
El Caballo was so bold he issued threats in the presence of a Labor…