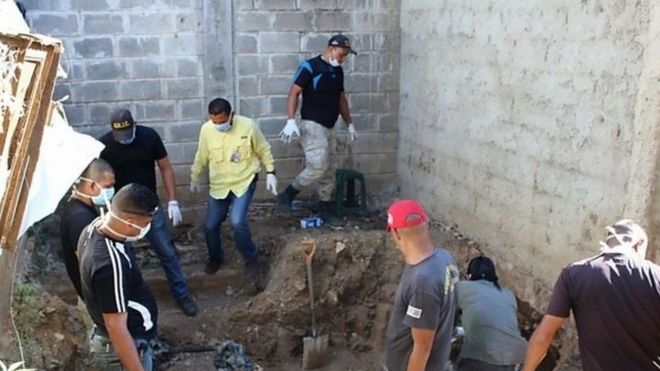 The number of bodies found in a mass grave in Venezuela's largest prison has risen to 14, the public prosecutor's office said in a statement.
The General Penitentiary of Venezuela in central Guarico state was closed in October after violent clashes between inmates.
The bodies, which are in an advanced state of decomposition, were found during works to refurbish the jail.
So far none of the remains have been identified.
The grave was discovered on Thursday and the number of bodies found since has risen from seven to 14.
Forensic experts are continuing with their search and have…